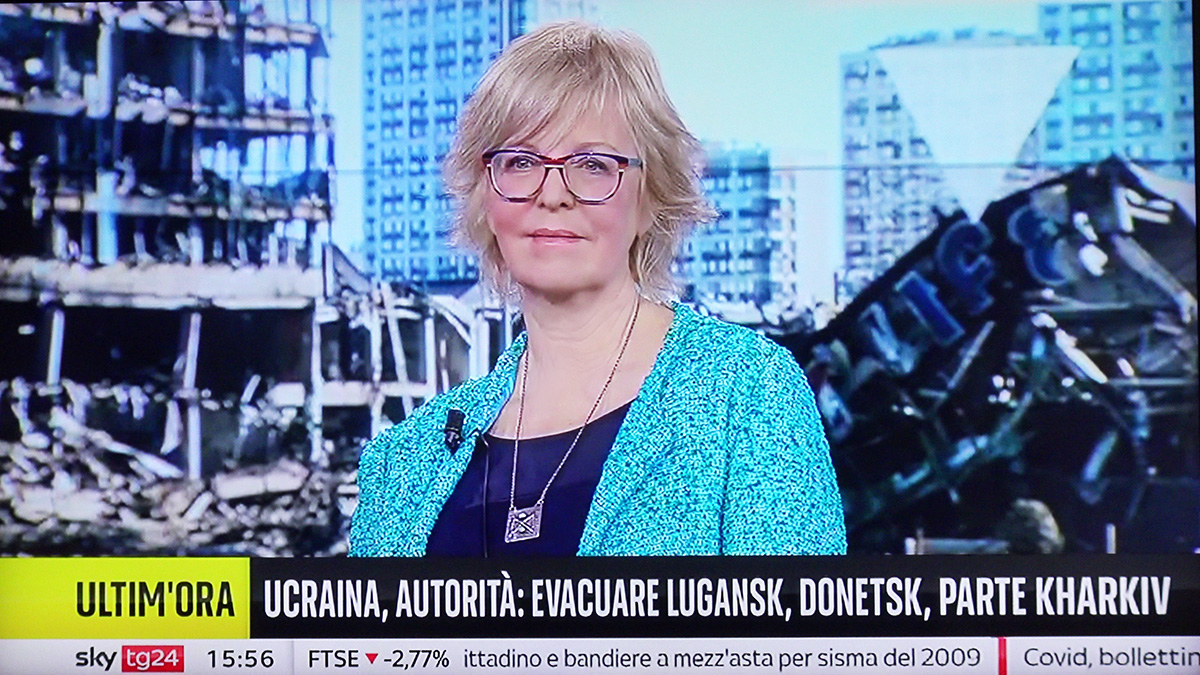 In the next few days, Elena Kostioukovitch will appear on many Italian TV and radio channels (including Rai 1, Mediaset and La7), presenting her new e-book "Inside the mind of Vladimir Putin" and speaking about the Russia-Ukraine war.
6 April, h. 15.00 – on Sky Tg24, with the international relations expert Nathalie Tocci.
7 April h. 9.40 – on La7, "Coffee Break" hosted by Andrea Pancani
8 April h. 21.20 – on Rete 4, "Quarto grado" hosted by Gianluigi Nuzzi
9 April h. 23.30 – on Rai 3, "Rai TG 3 Mondo" presented by Maria Cuffaro
10 April h. 8.20 – on Rtl 102.5, "Non stop news" with Davide Giacalone, Luigi Santarelli, Barbara Sala and Stefania Iodice.
12 April h. 15.30 – on Rai 1, "Oggi è un altro giorno" hosted by Serena Bortone
13 April h. 21.20 - on Rete 4, "Controcorrente Prima Serata", hosted by Veronica Gentili
14 April h. 18.00 - on Radio 24, "Un libro tira l'altro", presented by Salvatore Carrubba
15 April h. 21.20 - on Rete 4, "Quarto grado" hosted by Gianluigi Nuzzi
16 April h. 23.30 - on Rai 3, "TG 3 Mondo"
21 April h. 21.20 - on Rete 4, "Dritto e Rovescio" hosted by Paolo del Debbio
22 April h. 21.20 - on Rete 4, "Quarto grado" hosted by Gianluigi Nuzzi
30 April h. 19.00 - on Radio Radicale, "RadicalNonviolentNews" hosted by Matteo Angioli