http://tvkultura.ru/brand/show/brand_id/59349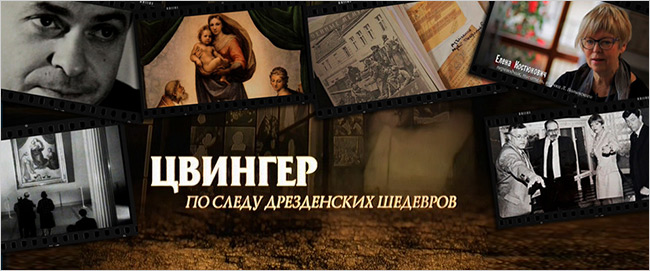 Zwinger is a new documentary telling the real story of Leonid Volynsky, famous "monuments man" and Elena Kostioukovitch's grandfather, who in May 1945 saved the pictures of the Dresden Old Masters collection hidden by Nazis. He is the main hero of the book "Zwinger" ("Sette notti"). The documentary was broadcast on Russian TV on WWII commemoration day.
Цвингер. По следу дрезденских шедевров
Документальный фильм (Россия, 2015)
Режиссер и автор сценария: Евгений Безбородов
Май 1945 года. Советские войска вошли в сожжённый дотла Дрезден. С группой из нескольких солдат лейтенант Л. Волынский начинает поиски шедевров Дрезденской картинной галереи. Незадолго до наступления советских войск нацисты спрятали их в штольнях и тайниках. В помощь искателям - "слепая" карта, которую Волынский находит в подвале Художественной академии.
В фильме представлена уникальная хроника и эксклюзивные интервью. Съемки проходили в Германии, России и Италии.
Участвуют: Елена Костюкович - писатель, внучка Л. Волынского; Хартвиг Фишер - директор Государственных художественных собраний Дрездена; историки: Дмитрий Хазанов, Томас Рудерт, Биргит Фингер; Нина Геташвили - искусствовед; Зоя Богуславская - писатель.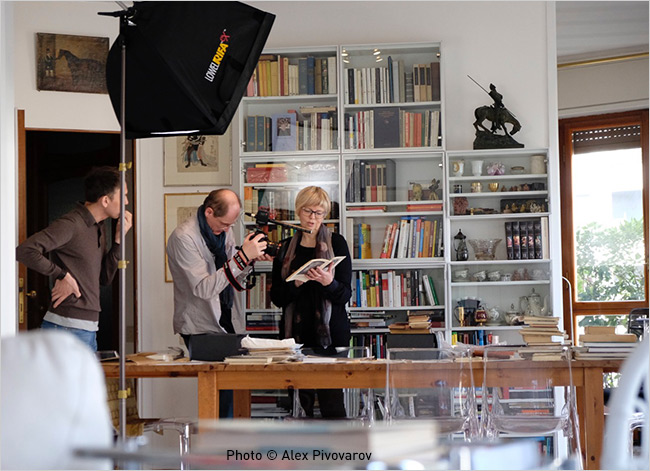 Related Images: