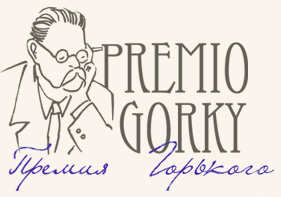 http://www.premiogorky.com/premium/nominants?pid=4&version=IT
We are glad to announce that Elena Kostioukovich's translation of La misteriosa fiamma della regina Loana (The Mysterious Flame of Queen Loana) is among the finalists of 2010 Premio Gorky.
Il Premio Gorky di letteratura e di traduzione letteraria è istituito dall'Associazione di promozione culturale "Premio Gorky" con l'appoggio e la partecipazione del Comune di Capri e della Fondazione Sociale Regionale "Sostegno e sviluppo della classe media" di V.S. Chernomyrdin. Il Premio porta il nome del grande scrittore russo della prima metà del XX secolo Maxim Gorky che trascorse gran parte della sua vita in Italia. Il "periodo italiano" della sua biografia fu segnato da innumerevoli attività culturali, nonché da un ricco ventaglio di opere ormai considerate patrimonio della letteratura internazionale. È da sottolineare il ruolo importante di Maxim Gorky nella ricerca, lo sviluppo e il consolidamento dei contatti tra vari esponenti della cultura russa e italiana.
Il concorso si articola in 2 sezioni, "autori" e "traduttori": questa duplice struttura corrisponde meglio alle sue finalità ed apre diversi spazi e livelli di dialogo. La giuria è composta di 8 esperti russi e italiani (letterati, critici, linguisti, traduttori). I vincitori vengono premiati ad anni alterni in Italia (isola di Capri) o in Russia (Mosca).