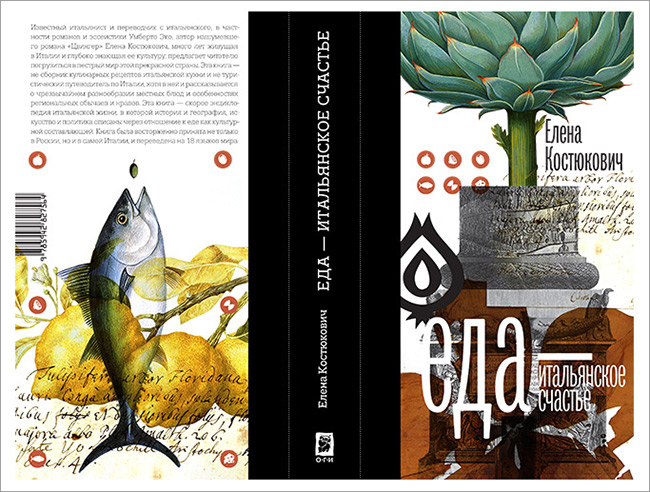 The third Russian edition of "Food. Italian Joy" (the Russian title of "Why Italians Love to Talk about Food" has come out by OGI Publishers, Moscow. This new edition features a new index and updated chapters (some have been rewritten). With the Russian reprint there are now nineteen editions of the book worldwide. The book design is outstanding: artists Andrey Bondarenko and Dmitry Chernogaev have hand-drawn works specifically for this volume, and photographer Alex Pivovarov has done photoshoots  ad hoc - there is even a hand-drawn map of Italy showing the typical products of many Italian valleys and villages.
The new editions of the book in Italy (Odoya Publisher) and Germany (s. Fisher Verlag), coming out in spring 2015, will propose this new, updated version.
Elena Kostioukovitch will present the book in Tel Aviv and Jerusalem at the Jerusalem International Bookfair (8-12.02.2015).