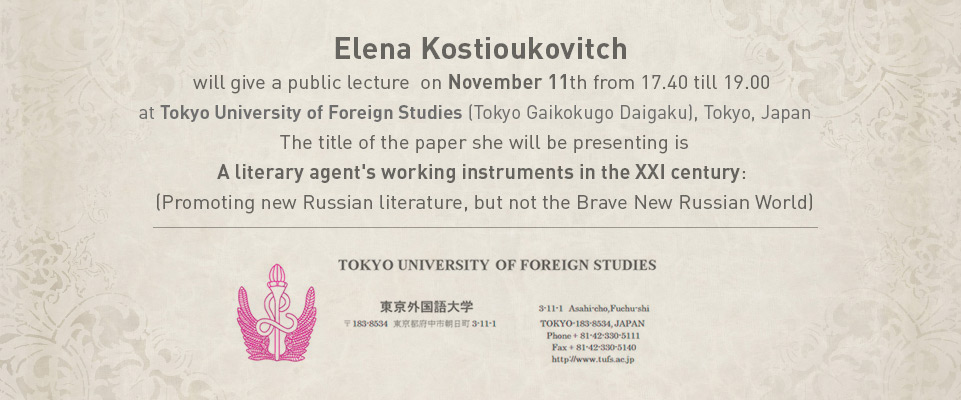 See http://www.tufs.ac.jp/english/2014/10/14102701.html for details.
"Elena Kostioukovitch will give a public lecture on November 11th from 17.40 till 19.00 at Tokyo University of Foreign Studies (Tokyo Gaikokugo Daigaku), Tokyo, Japan".
The title of the paper she will be presenting is:"A literary agent's working instruments in the XXI century: (Promoting new Russian literature, but not the Brave New Russian World)".
Elena Kostioukovitch is a "Renaissance woman" with lots of careers; Russian scholar specializing in Italian literature and based in Milan, award-winning translator, novelist, and gourmet. She has been recognized for translating all of Umberto Eco's works. She is also an literary agent who has introduced contemporary Russian literature to Europe. Kostioukovitch possesses great talent and plenty of energy. She will give a lecture about working as a literary agent, the relation between Russia and Italy, and current Russian culture. Presented in Russian with Japanese simultaneous interpretation.