OCTOBER 21th, at 09.00 - Castle of Decin, Czech Republic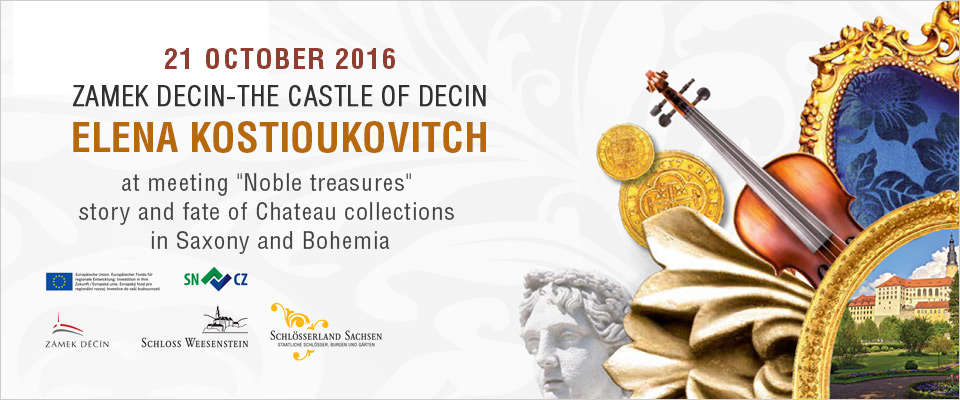 Elena Kostioukovitch takes part at "Noble treasures" "Story and fate of Chateau collections in Saxony and Bohemia" and speaks about her Grandfather, lieutnant Leonid Rabinovitsch and his search of the Treasures of the Dresden State Gallery in May 1945.
Here you can access a link to the slides, in German language, used by Elena Kostioukovitch in the short presentation she gave at a conference in Decin (Czech Republic), dedicated to the fate of German art tresures at the end of World War II.
If you open this, you can scroll down on the screen the entire material.
Program of event